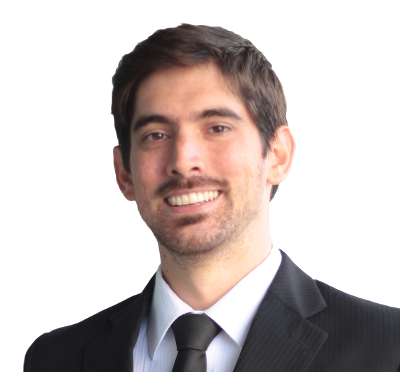 About me
As the son of a Cuban refugee, whose mother and family left everything behind when they left their beloved country, I learned that you can build a life of success, even when you start with absolute nothing. As an entrepreneur and small business owner, I have learned first hand the great struggles small business owners face in our province. I like to use what little skills I have to help others, and have personally helped refugees win their cases for no pay, and have also served as a volunteer tutor and mentor for at-risk Scarborough kids from immigrant families.
I came to Canada 15 years ago to study at university, where I met a lovely Chinese-Peruvian girl who stole my heart, and soon after, agreed to marry me. We bring together more than 6 different cultures spanning 5 continents. I believe all of these qualities give me a unique perspective and ability to consider issues from multiple points of view.
---
How to help
Many thanks to our amazing volunteers who helped delivering fliers, put up lawn signs, and talked to friends and neighbors about the campaign. You can still help the campaign by making a tax-deductible contribution via cheque (send me a message and I can come pick it up from you), or you may use the above links to donate via credit card.
Platform
Here are some of the local issues I plan to tackle if you elect me as your MPP in Scarborough Centre:
Transportation

Good transportation feeds and grows the local economy, and there are some very straight-forward ways to improve transportation in Scarborough:

Fix our crumbling roads

Brimley, McCowan, Lawrence... stop wasting money fixing your car because the roads are shredding it to pieces. Better roads don't just help grow the local economy -- they improve your quality of life. Imagine driving home without hitting the same 7 potholes every day.

Safer roads for cyclists and pedestrians

Clear signalling of cyclist paths, pedestrian-only paths, and improve conditions on our roads for cyclists.

Respect and dignity for homeowners

NO expropriation of homes against the will of homeowners - we will work with homeowners to get our subways built and keep every member of our community happy and at peace.

Listen to residents

As a community member of the Scarborough Transportation Master Plan - Local Advisory Committee, I lobbied for several transportation improvements, and learned about many community-led initiatives and budget-ready plans that would greatly improve traffic flow in our part of the city. As your MPP, I will have the ability to lobby with even greater authority to get those projects done, and prevent initiatives that hurt our community from being implemented.

Reducing crime, creating jobs and careers

Countless studies show a direct relationship between youth unemployment and youth criminality, so let's get our young people employed in jobs that will lead to good, meaningful careers. I will work with the province and our schools to introduce technical skills much earlier, such as computer skills, electronics, STEM, and economics, and partner with local small businesses to create and support apprenticeship programs, mentorship, and micro-loans for budding entrepreneurs, (not limited only to our youth, of course). Imagine our young adults having careers right out of high school -- without the unnecessary pressure of a student loan!

As a former pastor in Jane and Finch, I took part in a police initiative to partner with faith leaders to strengthen trust and relationships with the community, right after the infamous "Year of the Gun". Crime dropped as a result of this, and other community outreach projects like TAVIS. It is clear that a key factor in reducing crime in our community is improving relations and trust between police and community. I will lobby and encourage our police force to continue such initiatives, which have already been proven to be greatly cost-effective measures to reduce crime and increase the standard of living of all members of the community.

Tackle homelessness in a compassionate and effective way

I have had the great privilege of befriending a local homeless man who has shared with me some of his struggles and I have learned how and why it is so hard to escape the trap of homelessness in our city. I will work tirelessly to partner with local businesses and community organizations to create viable paths to exit homelessness permanently by providing safe housing, jobs training, mentorships and apprenticeships, as well as connecting any individual who requires it with free counselling for as long as they need it.

Just as we so generously help those who seek asylum from abroad, we should help those who are already in our midst. It is our moral duty to help.

City beautification and local jobs

As part of my community-partnered jobs and careers programs, I will work to create multiple community-beautification initiatives, which will provide jobs, not just in contracting, but also in the actual planning and designing of the initiatives. This will also raise the profile of Scarborough as a beautiful borough, learning from what our neighbors in Markham and Unionville have done so well, building upon it and adapting it to suit our community. A beautiful borough will bring local "tourists" to come visit, and will naturally boost our local economy.
---
as MPP.
---
---
Authorized by the CFO of the Raphael Rosch Campaign.